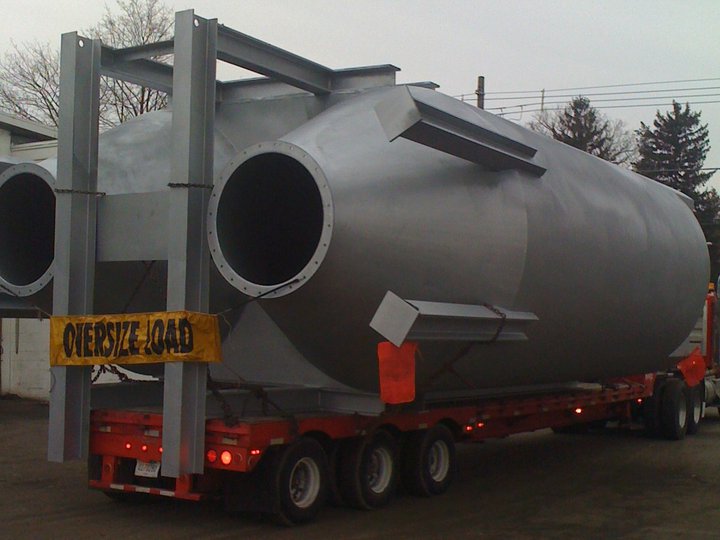 PELET fabricated the large heavy-duty carbon silo pictured, including forming the plate itself for the majority of this project.
To finish the project, PELET coated the entire silo – inside and out – with a special high-temperature aluminum paint for a longer lifespan.
To ensure safe travel, we fabricated and installed beams once the silo was assembled.