Fabricating Solutions
INDUSTRY-LEADING METAL FABRICATIONS THAT ARE ON TIME, ON SPEC, AND ON BUDGET
Family-owned and operated since 1954, PELET is a trusted leader for industrial metal fabrications: providing superior service while surpassing the industry's rigorous quality guidelines. Known for our ability to deliver on large scale fracture critical projects, PELET's in-house capabilities take you from design through delivery. Contact us today to discuss our range of heavy-duty fabrication processes, stainless steel and aluminum capabilities, in-house or on-site certified welding services, and finishing techniques. We look forward to discussing how our team can help.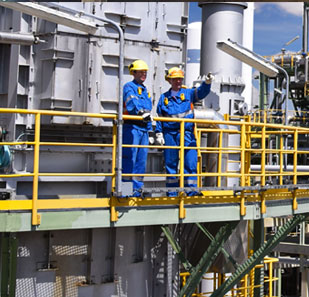 Refinery Solutions
PELET has worked on custom refinery fabrication projects throughout the Mid-Atlantic for over 30 years. With quality control as our top priority and a reputation for delivering on some of the most complex projects in the industry, PELET fabricates refinery projects that hold up to even the most demanding challenges.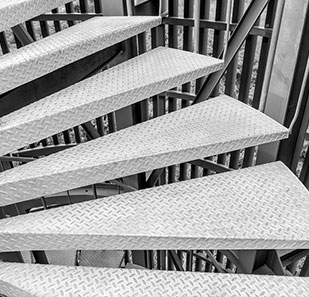 Industrial Solutions
PELET provides fabrication and welding solutions for a wide array of industrial applications, taking pride in the list of major Steel Mills and Industry leaders who we value as long-standing clients. We offer fabrication services in heavy, mild, and light metal, as well as in-house design, welding, and finishing.
---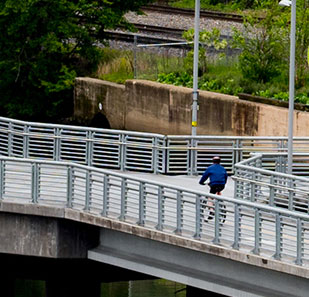 Bridge Solutions
Bridge fabrication requires smart design, expert fabrication, and rigorous quality control while adhering to strict timelines. PELET holds the coveted AISC certification as an Advanced Major Bridge Fabricator and has been a member of the AISC since the 1990's.
---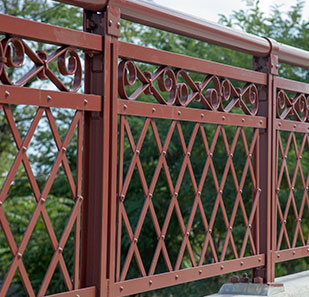 Transportation and Utility Solutions
From Maine to Maryland, PELET is a respected leader for custom infrastructure fabrication, including guide rail, highway sign, and support structures. As a result of decades of experience, the right equipment, and a highly trained team, our in-shop design through delivery services are on time, on spec, and on budget.
---
Don't See Your Industry Represented?
PELET offers fabrication and welding services to a wide array of markets and applications. Contact us to discuss your next project – no matter the size or complexity, our certified team will keep you on time, on spec, and on budget from design through delivery.