Certifications and Affiliations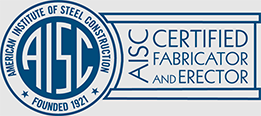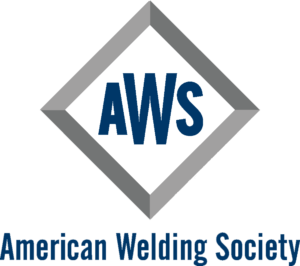 Since 1954 PELET has worked toward exceeding the recognized best practices and quality standards in the steel fabrication industry. Our key to success includes continuing education and training for our team; as well as earning the certifications below, which are maintained through regular audits and reviews. 
AMERICAN INSTITUTE OF STEEL CONSTRUCTION (AISC)
The American Institute of Steel Construction (AISC) sets the quality standard for the structural steel industry and is the most recognized national quality certification program in the industry. A member for over 20 years, PELET's certifications include:
Convention Steel Buildings (STD)
Simple Steel Bridges (SBR)
Major Steel Bridges (CBR)
Advanced Steel Bridges (ABR)
Fracture Critical Endorsement (F)
Sophisticated Paint Endorsement-Enclosed (P1)
Sophisticated Paint Endorsement-Covered (P2)
Sophisticated Paint Endorsement-Exposed (P3)
AMERICAN WELDING SOCIETY (AWS)
PELET is a member if the American Welding Society (AWS), which was founded in 1919 as a nonprofit organization with a global mission to advance the science, technology, and application of welding, allied joining, and cutting processes. AWS works to move the industry forward and inspire new generations in the welding field. The AWS certification ensures the highest level of quality workmanship. Obtaining the Certified Welding Inspector certification from AWS involves great responsibility and remarkable skill demonstration and is widely recognized, both nationally and internationally. 
Employ 3 Certified Welding Inspectors (CWI)
SOCIETY FOR PROTECTIVE COATINGS (SSPC)
The Society for Protective Coatings (SSPC) sets the industry standard for surface preparation, coating selection, coating application, environmental regulations, and health and safety issues that affect the protective coatings industry. Additionally, SSPC provides training and certification to professionals around the world. 
2 trained certified paint inspectors on staff
SSPC-PA 2 – Conformance to Dry Coating Thickness Requirement
NATIONAL ORNAMENTAL AND MISCELLANEOUS METALS ASSOCIATION (NOMMA)
NOMMA members have been leaders in the metal fabricating industry for more than 60 years. The organization's membership works toward the highest level of craftsmanship while staying current on the latest techniques, technology, and building codes. For our customers, PELET's participation in this organization ensures we are delivering the industry-leading quality you expect. 
PENNSYLVANIA BULLETIN 15 PROVIDER
Bulletin 15 is a listing of pre-qualified materials/suppliers that are eligible for use on Pennsylvania construction projects. Due to our continued and consistent quality, PELET has been a Pennsylvania Bulletin 15 provider for many years.
DEPARTMENT OF TRANSPORTATION AFFILIATIONS
PELET is approved by the following states to work on bridges and other projects for their Departments of Transportation: Pennsylvania, Delaware, New Jersey, and Connecticut. In the state of New Jersey, we are also a registered Public Works Contractor.